Medhurst Architects combine commercial acuity with traditional architectural practice to address the needs of modern commercial clients.
Led by Jono Medhurst, the studio brings their significant experience to the fore, delivering assets that provide lasting value and competitive advantage at the highest architectural standards.
Jono has over 40 years' experience working in Architecture and over 30 years as an operational director of architectural firms. Before commencing Medhurst Architects Jono was Partner and Director at Dimitriou Architects and Founding Partner and Managing Director of DM2 Architecture. He has worked internationally in Australia, London, Boston, Fiji, Guam and Siapan.
Medhurst Architects are experienced in all areas of building procurement including traditional, design and construct, and construction management. Project areas include new and refurbish of Commercial, Resorts, Aeromedical bases, Retail, Education and Multi residential.
Studio Manager Sophie Demeere ensures absolute transparency in all communication between the studio, its clients and contractors, embedding efficiency and clarity into every project.
Architectural Awards recently received included RAIA awards for Binna Burra Sky lodges, RFDS Base Charleville and Seahaven Resort Noosa.

2015 Royal Flying Doctor Service Charleville
2014 Seahaven Resort Noosa
2013 Binna Burra Sky Lodges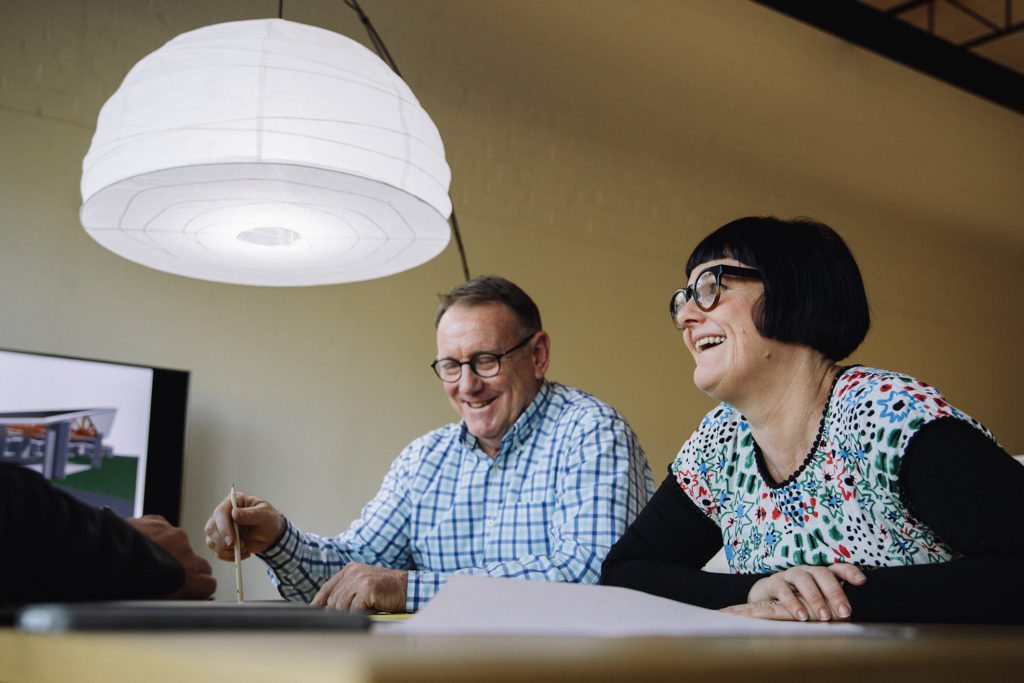 Jono Medhurst (Director) and Sophie Demeere (Studio Manager)